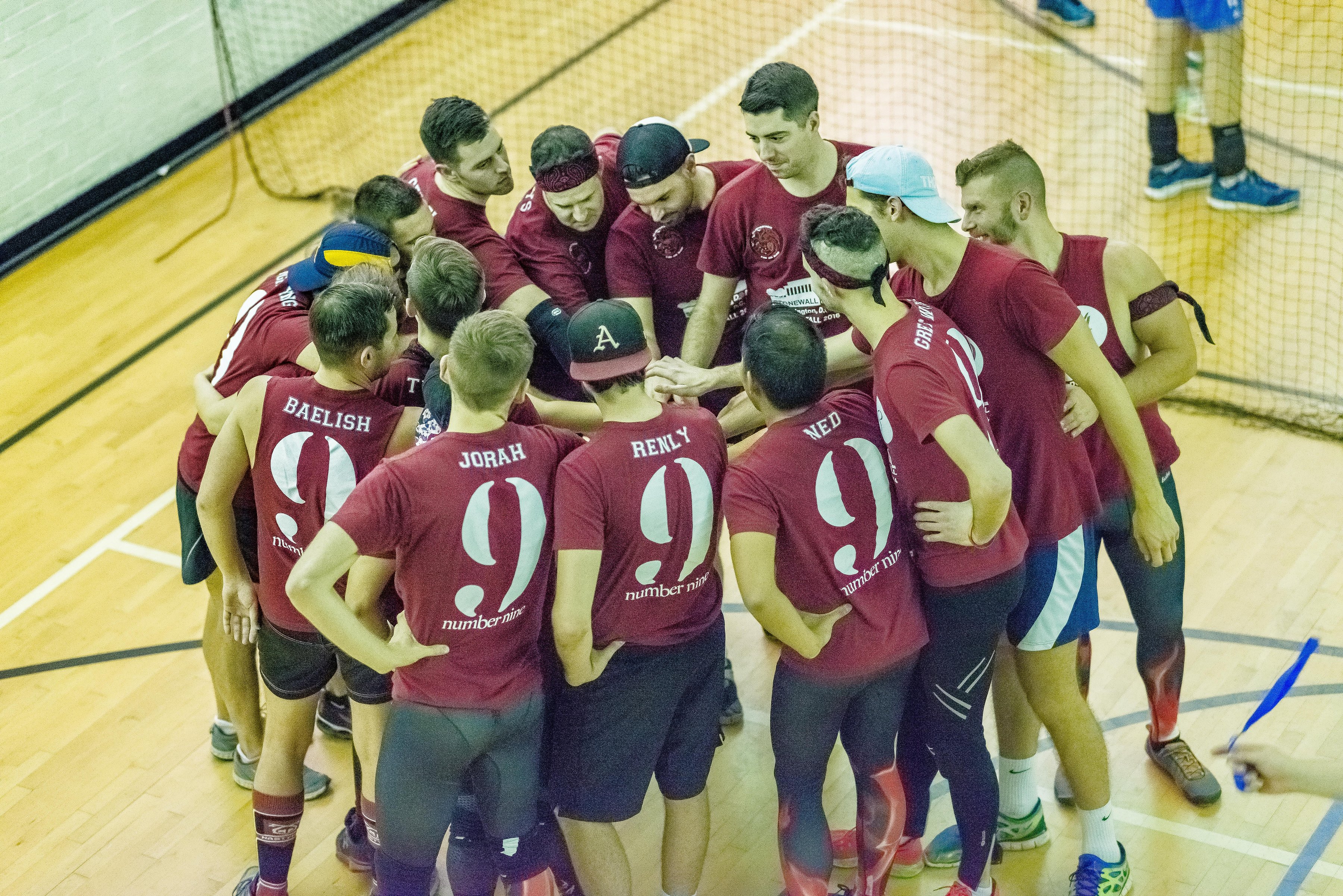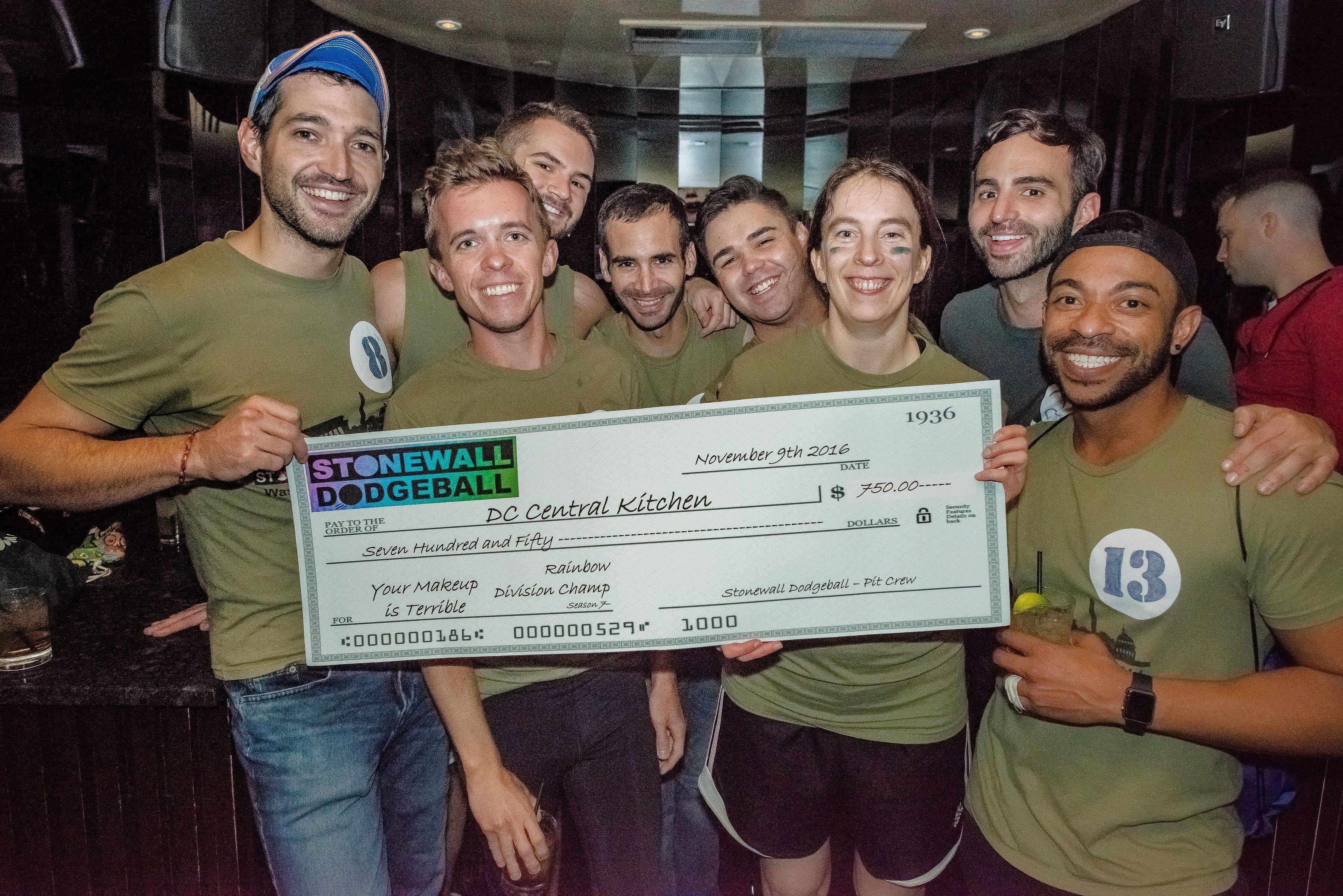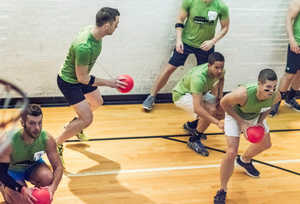 Want to play?
The winter season is in session and no longer accepting new players. Registration for our Summer 2017 league
will start in April! The summer season will be a draft, played Wednesdays mid-May to mid-July.
League Stats:
~8 Week Seasons + Playoffs
Equipment & Facilities Provided
Fun & Social Refs & Administrators
Post-Game Festivities at local sponsor bar
Join us on Facebook to get all the details about our seasons!
Questions? Email us at:
Welcome to Stonewall Dodgeball DC!
Stonewall Dodgeball-DC is a DC-based, adult, recreational dodgeball league that operates as a non-profit to promote an active lifestyle, local community engagement, and a safe space for the LGBT and Allied community to play sports.

League Vision: We believe every person should have the ability to feel comfortable being oneself in organized sports. Our league will value each player for who they are and what one brings to the community. We also believe organized communities have the ability and responsibly to support others in need.
Mission: To provide an inclusive, FUN dodgeball league with a philanthropic heart that engages with local business and non-profits to serve our local community.

Fall 2017 Season: Regular Season Dates - 8 game-days + Playoffs + All Stars - Wednesdays - September 6th through November 8th with playoffs on November 15th.
Registration opens to returning Season 8 and 9 players: Thursday, August 10th, 2017 -- 11 am ET
Registration opens all other players: Friday, August 11th, 2017 -- 11 am ET
Photography by John Jack Photography